At Bella Crown, where high-end wigs are sold and styled, expensive handmade wigs became surprisingly popular lately. Unlike inexpensive, synthetic, fashion wigs, which you may consider as a "disposable wigs," a human-hair, individually hand-knotted lace wigs should be cared for and styled as your own hair, or perhaps more than your own hair.
There are thousands of different things to discuss when it comes to styling and maintaining a wig. We cannot discuss all that on this page. But I like to list a few headings for you to think about.
Just as You Style Your Own Hair
Don't be afraid of styling your wigs. It doesn't bite.
First, visualize your style in your head.
Prepare all your styling tools and products as if you are a professional wig stylist.
Be patience, section hair and work one section at a time.
[Photo credit: Bella Crown]
A client wore this wig for awhile and brought it to Bella Crown for service. A wig stylist, Rochelle, shampooed, conditioned, and styling the wig.]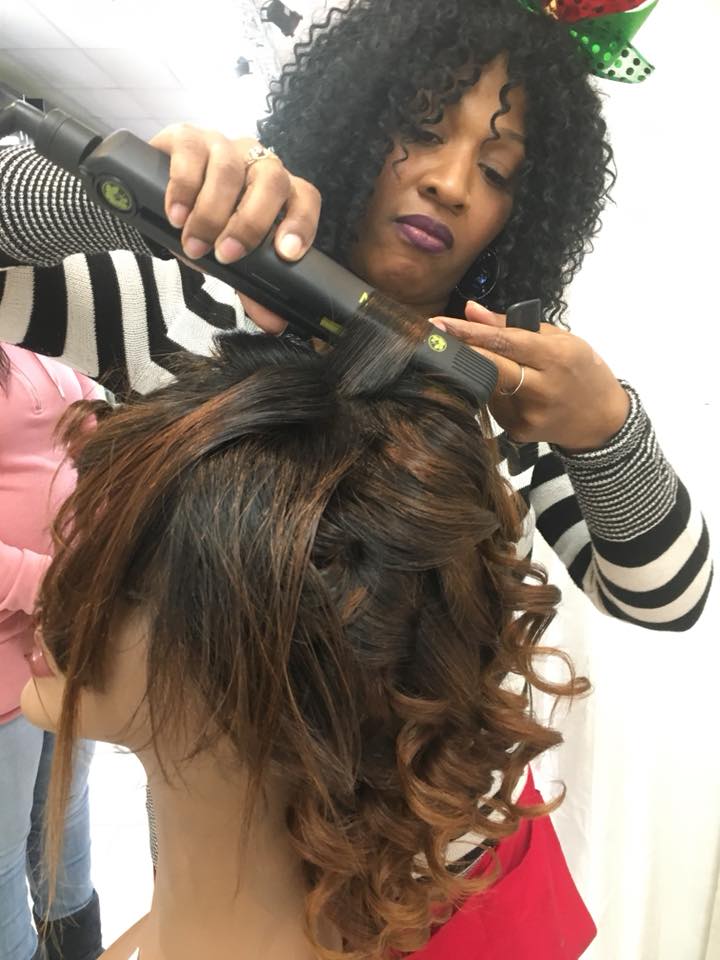 This is an old wig, but look how beautiful it is now. Looks fresh and new.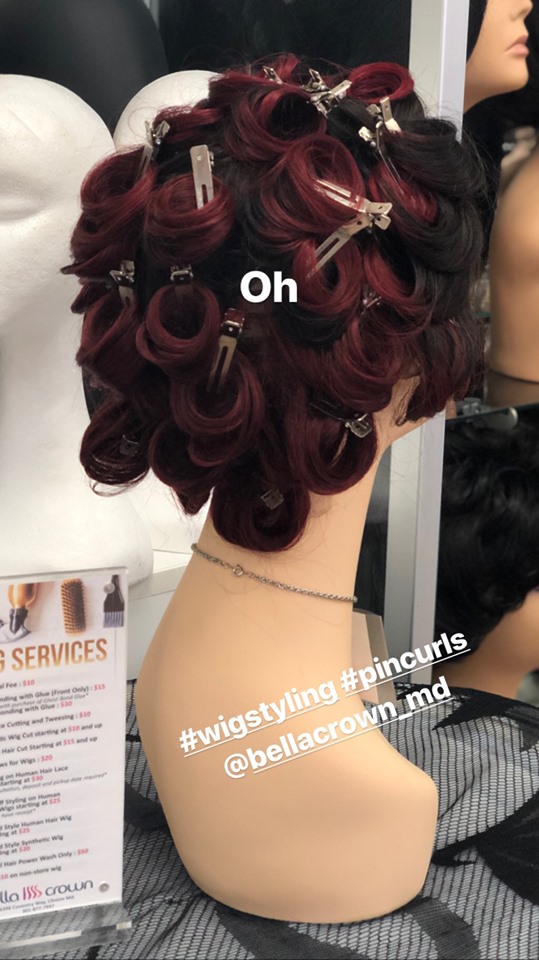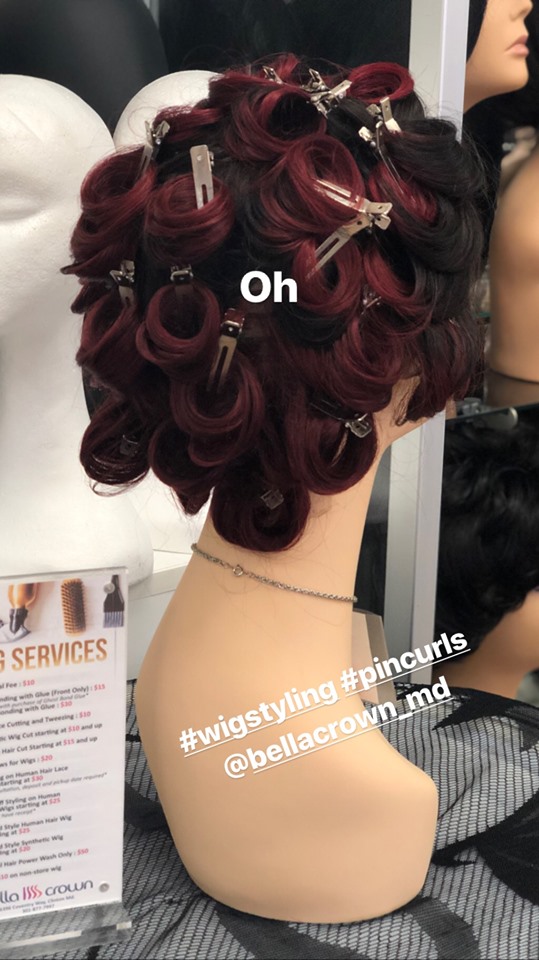 Good Tools to Have When Styling a Wig
Mannequin head that you can pin it. There are service mannequin specifically for wig styling. It is different from display mannequin.
T-pin to secure your wig on the mannequin.
Heat tools such as blow-dryer, flat-iron. Depending on your style.
Duckbill Clip or Alligator Clip.
Sigle prong or Double prong hair clips
Styling products depending on your style
EXTRA TIP: Wig Under-tone
Just like skin, the wigs also has under-tone.
Use wig caps that is close to your skin tone, rather than hair color.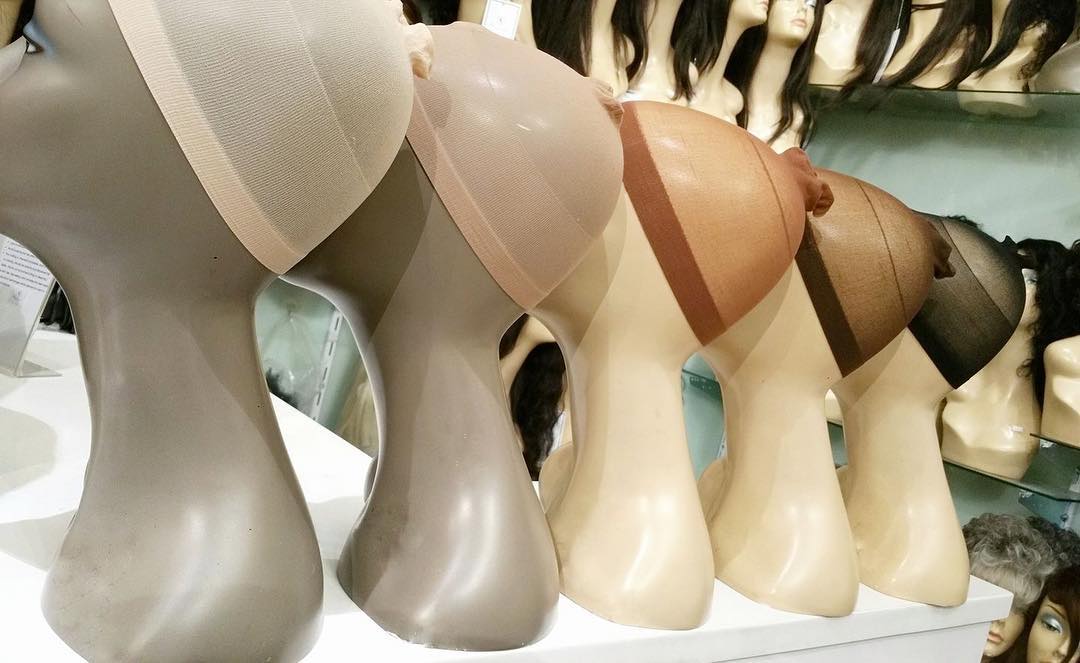 Work the Edges
Beauty is in the details. Treat yourself as how you want others to treat you. In our world, one is loved and respected more so than another. It's because one treats herself more than the other.
Giving more energy into a few small details are how to treat yourself better, bringing spotlights on you, make you feel wonderful, and beloved and cherished by others.
Here is a good example.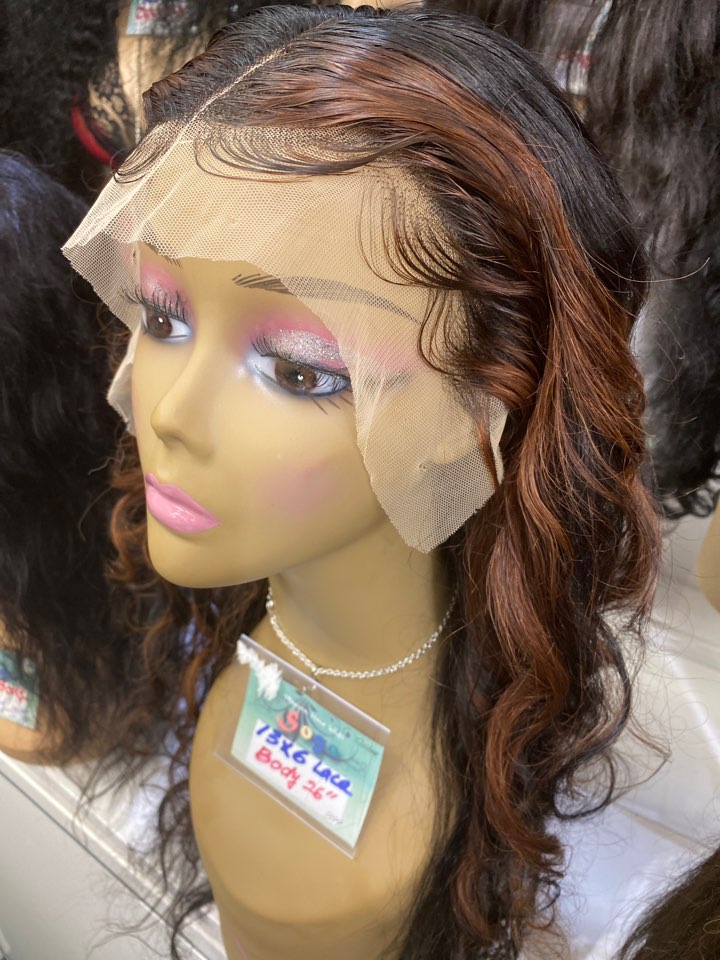 Lace Trimming
[I will add text here later, when I have more time]
Shampoo Service –
[I will add text here later, when I have more time]
How to Shampoo Synthetic Wigs
[I will add text here later, when I have more time]
How to Shampoo Human-hair Wigs
Which Styling Products to Use When Styling a Wig
[I will add text here later, when I have more time]